The Benefits of Lighting Control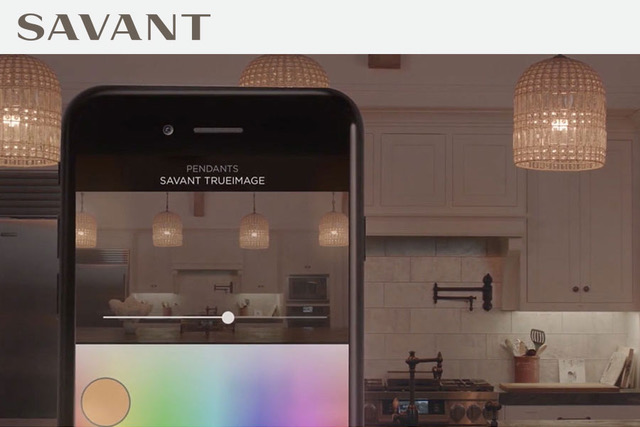 If you need to sit down every time you open your residential or business electric bill, you're not alone. For residential homes in the US, the average monthly cost is over $111 USD, and businesses are six times that, reaching an average of $645 (6,278 kWh) a month. If you've committed to managing your electricity, more particularly your lighting consumption, there are more effective ways to control your energy uses than following people around and shutting the lights off when they leave the room.
One of the most growingly popular methods of controlling energy and electricity costs while minimizing stress and providing an added convenience to your daily life is through lighting control or lighting control systems. Businesses and homes across North America are benefiting from the investment in a lighting control platform and there are many reasons why. But first,
What is Lighting Control?
Wouldn't it be great to have lighting that only provides the right amount of light depending on what's actually needed? No more blinding fluorescent lights that stay on even when no one's in the room. It wasn't long ago that this was a simple dream of the future, but today, it's the definition of lighting control. Unless you have a system in place, the management of your usage is independently controlled depending on location, such as dimmers and time clocks. Control systems allow for software programs and touch screen applications to work more precisely to limit usage.
There are many benefits of installing lighting controls or a lighting control system in your business or home, outdoors or inside.
Energy Efficiency Means Lower Electric Bills and Environmentally Conscious Decisions

Rather than trying your best to work in the dark to save electricity or to get those peskily bright fluorescents out of your eyes, lighting control can save you energy (and your sanity) even when it's in the "on" position. According to our partner, Lutron, choosing to dim your lights can save you at least 4-9% and dimming other types of light bulbs such as halogens or incandescents can save you even up to 28% in energy costs. You also save money by needing to purchase new bulbs less often,

Although choosing lighting control will save you dollars – and that's reason enough – it'll actually make a contribution to the quality of the environment. "Lutron solutions can contribute to 46 of the 110 possible points in LEED [Leadership in Energy and Environmental Design] Nc v4. [which are needed to] help builders attain credit [and certification] in several LEED categories." Many businesses are required to hold their LEED certification, especially my municipalities and customers.

Increase Your Quality of Life Through Automation

If you can control the filtering of light that comes into your home or business with the proper shading, such as with Lutron's automation system, then you'll use less electric light overall. Installing an automatic system with lighting control provides added convenience to your life, as you no longer need to manually control lighting from one spot in the home. Wireless control is available to increase the quality and options that you have available. Other features and benefits include the reduction of glares in the home, added security when you are away, as well the ability to control the lights and other services from anywhere – even miles away.

Being able to control the amount of light in your home also adds to the elegance and overall ambiance of your home or office space. It can even help you sleep better and minimize fatigue during the day. Through Savant's Daylight Mode, the system "uses logic to adjust intensity and color temperature to support a healthy sleep and wake cycle." an automated light system also "Studies show that dynamic, circadian lighting connected with our internal biorhythms promote well-being, reinforce health and nourish the imagination. Savant Daylight Mode unlocks the potential for personalized natural lighting control that's miles ahead of the curve."
Lighting control is an effective solution for minimizing your overall energy consumption, which leads to saving hundreds of dollars over time, but it is also a move into the future. There's no longer a need or use for standard on and off light switches, instead, automated technology and smart devices have made it easier than ever to allow you, your family or your business to shift into the future.
To learn more about lighting control, Lutron, or Savant, reach out to one of our representatives today.