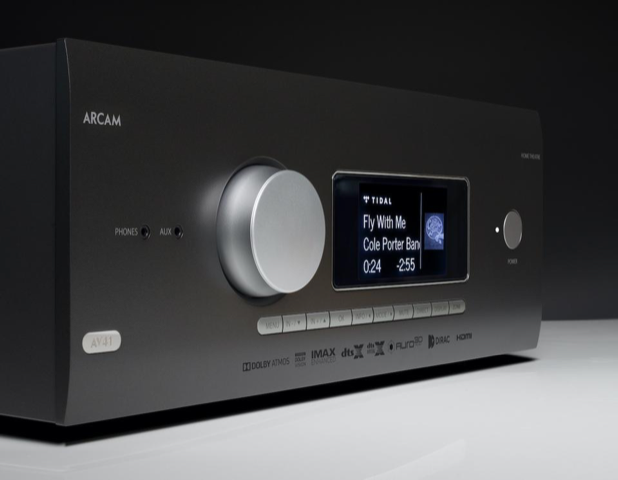 The flagship AV41 offers a staggering 16 channels, each with its own XLR connector for attachment to … [+]ARCAM
The Cambridge-based audio manufacturer ARCAM has been busy creating new products ever since the company was acquired by Harman, back in 2017. The result of the significant investment is a quartet of new AVs for home theater enthusiasts.
Now ARCAM has announced four new home cinema AV devices: the AVR11, the AVR21, the AVR31 and the AV41. ARCAM claims that these are the most comprehensively equipped AV machines it's made to date and that they enable home cinema fans to experience the very latest audio-visual technologies as well as the musicality that ARCAM is renowned for.
All four models support 8K video with a refresh rate of 60fps. In addition, there's support for AURO-3D, Dolby Atmos, Dolby Vision, DTS:X, HDMI 2.1 with HDCP2.3; and HDR10+. All four AV machines include Apple Airplay2, Bluetooth with aptX HD, Google Chromecast, MQA unfolding, Spotify Connect, Roon and TIDAL Connect.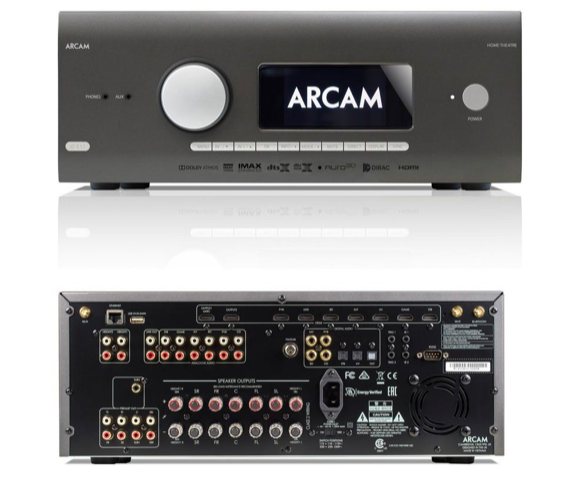 Each of the machines is equipped with a pair of ESS9026PRO audiophile DACs as well as ESS reference voltage regulators to ensure that each model plays music as well as does movie soundtracks.
To get the best sound, the audio coming from an AV unit must be matched to the acoustics of the room that the equipment is used. To do this, ARCAM has added a room calibration microphone and Dirac Live, one of the most advanced pieces of room-correction software.
Thanks to Dirac Live, all four new ARCAM models can project a larger sweet spot, more accurate staging, greater clarity, plus improved voice intelligibility. ARCAM has also readied all four new machines for Dirac Live Bass Control. Building on Dirac Live, the Bass Management function automatically maximizes low-frequency performance from every loudspeaker in the room ensuring maximum rumble and grunt.
The AVR11 and AVR21 models are fitted with Class AB power amplification for all seven of their channels. The AVR11 maxes out at 85 Watts on all seven driven channels. Meanwhile, the AVR21 can manage 110 Watts across all seven channels. The AVR11 has native 12-channel decoding while the AVR21 manages four extra channels. The AVR21 also adds an extra HDMI output to the AVR11's pair, offering the option of a Zone 2 set-up.
The design team at ARCAM has equipped the AVR31 with seven channels of Class G amplification. Class G uses multiple power supplies a bit like a hybrid car engine rather than a single power source. If a dynamic signal is received that pushes the primary power supply beyond its capability, a secondary supply will gradually be brought on to provide the extra power. The result is a powerful and efficient flagship AVR that only draws on extra power when it needs it.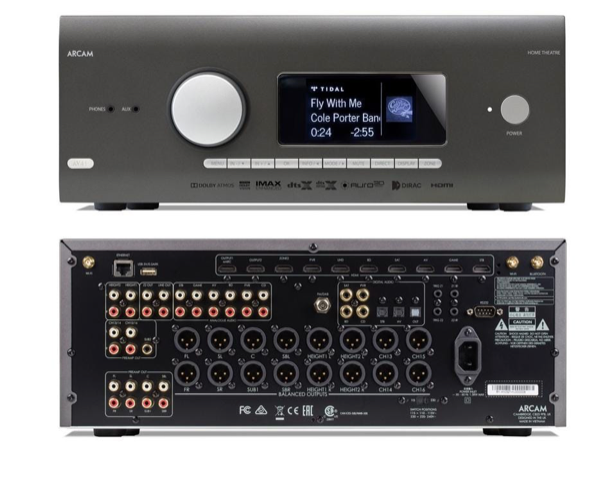 The flagship AV41 from ARCAM is a monster of an AV unit with 16 channels of output for driving power … [+]ARCAM
The final model in the quartet is the ARCAM AV41. This high-performance AV processor has been designed for the very best home theatre performance. The proliferation of logos on the AV41's fascia hints at its considerable capability while its rear panel features XLR balanced outputs for all 16 channels to deliver the highest-quality analog signal to power amplifiers. Designed for music and movies, the AV41 makes an ideal pairing with ARCAM's PA720, PA240, and PA410 power amplifiers.
These four new AV products from ARCAM are an indicator of the company's parent Harman. This comprehensive collection of AV devices covers every possibility; from the person setting up their first home theater system to someone who refuses to compromise when it comes to power and features.