WiFi/Networking
Is your internet connection struggling? Are you having slow speeds? Tired of seeing the loading wheel when you watch Netflix? Look no further. We have the solutions to get you running perfectly.
Most folks think that your WiFi and home networking solution are given to you by your internet service provider a.k.a. your ISP. AT&T, Frontier, Spectrum, and Cox are some examples of ISP's that you may be familiar with. Sure, they provide you with a router that will give you a WiFi signal but, their job stops there. The only real role they play is getting you an internet connection. When it comes to a proper strong connection throughout the home, this is not their duty and unfortunately this information is far from common knowledge.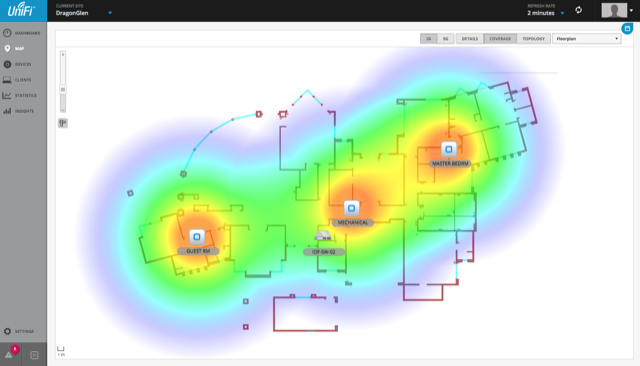 The router that you are supplied with is often not nearly enough to cover your home throughout. Especially if you are in a larger home or if you have a large number of wireless connections. The average home in America today has somewhere around 30+ wireless connections.
This is where we come in with solutions that provide you with rock solid performance, maximizing the use of the internet connection that you have. We have a number of best practices that we implement as well as making sure you have the proper hardware in place for what you need. From robust network switches allowing you to hardwire all of your stationary devices, to strategically placed Wireless Access Points allowing you to have the best wireless connections possible throughout the home. We will make sure you have the best performance possible. All covered by our On The Spot Service.