Home Theater
The Ultimate Movie Experience
Recreating the perfect movie cinema environment right in the comfort of your own home has never been easier with home theater installation services from the audiovisual experts at The Install Spot. As a top home theater contractor operating in Dallas with more than a decade of experience designing, engineering, and building captivating home theaters, we'll make sure your home theater system comes equipped with stellar sound, luxurious theater lighting and seating, themed HD decor, 4K Ultra HD Visuals, a convenient centralized control system, and more.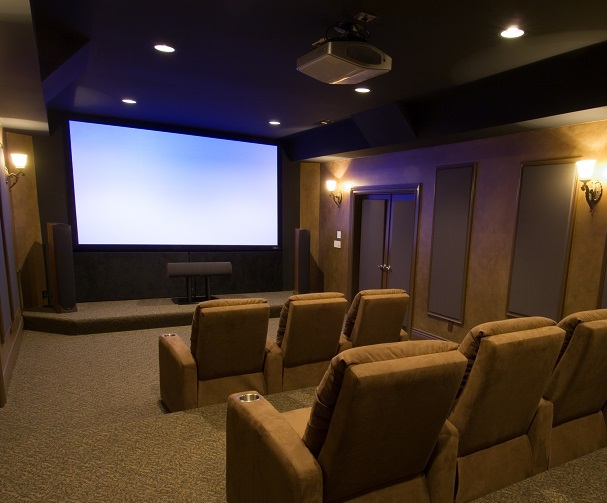 Professional Cabinet Modification
The Install Spot strived to meet the high standards of a master craftsman when it comes to designing and installing the right entertainment pieces and furniture for your home theater. Our team can match your old stain or paint to seamlessly integrate new elements into existing furniture or pre-existing styles that you want to keep. Ready to bring your living room up to date with a new flat screen TV and a fresh face for your existing cabinets? Get in touch with The Install Spot today for creative design and precision installation.