Lee Talks Tech with Sony's 2020 TVs
Sony's middle of the range 9xx series has always provided an amazing bang for the buck and the 2020 X950H is no exception. It really hits a sweet spot by hitting that affordable price point with top of the line features.
I am a picture quality guy and the full array with local dimming checks a box for me. It provides dozens of dimmable zones that reduce light bleed to create more realistic contrast. That in conjunction with Sony's proprietary backlight algorithm provide a wide brightness range and excellent details in the shadows. Smoother motion is another huge deal in the picture quality department. Sony's X-Motion Clarity technology only blinks the backlighting in the areas of high motion thus creating smoother motion without swimming the entire picture.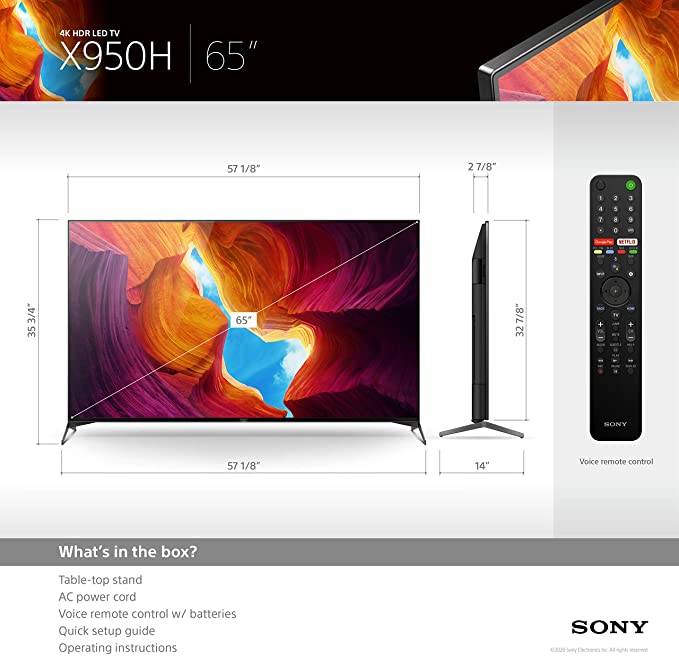 This year sizes 55" and up feature Sony's X-Wide Angle optical panel design. This technology maintains accurate color and contrast for viewers who are off to the sides of the primary viewing angle. This is beneficial for your typical family room environment where not all of the seats are dead center like a theater.
This is not typically something I notice at all since we hang 95 percent of all the TVs we sell but this set gives you two different options when mounting the feet. One narrower one that lets you keep the TV as slim as possible and one wider to accommodate a soundbar underneath. Just a neat little feature I could not pass up mentioning.
Enough about the great picture. Let's move on to the fun stuff like voice control and APPs. Say you want to share a funny YouTube video with the family. Just press the mic button on the remote and ask your Google Assistant to pull it up for you. This is fun and cool but features such as channel up and down as well as the volume can function this way as well. And if you go 55" or larger you can say "Hey Google" within range of the TV's far-field mic to get the task done. On to the APPs. Everyone loves them and this model has access to over 5000 which is more than any other smart TV out there. The new OS adds somewhat of a more simplistic overlay than previous models so its not as clunky as in the past.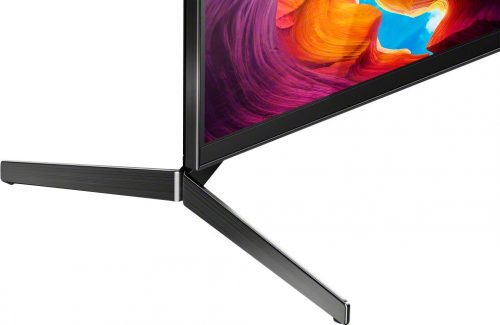 All in all Sony has done it again with this series. A reliable mid-range TV with features usually reserved only for the top of the range.