Is Dolby Atmos good for music?
You've probably heard Dolby Atmos in a movie theater. The sound comes at you from all sides and from above your head. "Immersive" is the word most often used to describe the experience.
Atmos made its way into home theater gear a few years ago. You can enjoy Atmos movie sound at home via Blu-ray discs or from streaming services like Netflix and Amazon Prime Video.
Wouldn't it be great if you could use your Atmos home theater system to enjoy immersive music experiences, too? Not just with the music that's on movie soundtracks. But with all sorts of popular music. The kind you usually listen to in stereo.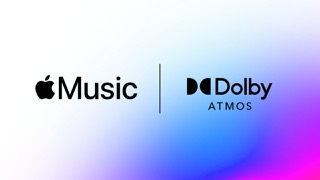 Well, now you can. And it's more accessible than ever, thanks to music streaming services like Apple Music, Amazon Music HD, and TIDAL. Apple in particular has gone all in on Dolby Atmos Music — perhaps you've seen their "spatial audio" TV ads.
Will immersive music finally catch on?
For decades, stereo has been the primary format for music consumption. There have been several attempts to market surround sound music. Formats like quadrophonic records, DVD-Audio, and multi-channel SACDs never caught on in a big way.
Why not?
First of all, you had to buy special discs, which were more expensive than standard records, CDs, DVDs, or Blu-ray discs. And you couldn't find a wide selection of popular music in those formats.
What about the sound of those older surround music formats? They may have sounded spectacular for their time. But recording engineers were constrained by the tools at their disposal. And home playback equipment was less advanced than today's gear is.
With Dolby Atmos Music, the experience is better. Artists can create soundscapes that are much more seamless and compelling. They can precisely place sound "objects" in your listening space and engage your imagination by moving the objects around.
Immersive music is now more affordable, too. And it's easier to get. That's because it's available via streaming. Dolby Atmos Music is offered with a base subscription to Apple Music or Amazon Music HD — there's no extra cost.
If you own an Atmos sound system, you can easily sample a wide range of surround music from popular artists. You don't have to buy a bunch of discs or find a place to store them.
How artists use the Atmos mixing tools to create immersive experiences
There are two primary schools of thought on how to record and mix music.
The first is to accurately capture a performance and give listeners an experience that's as close as possible to being in the audience.
Then there's the idea of using the recording studio as an instrument – a style pioneered by Beatles producer George Martin, Brian Wilson of the Beach Boys, and others. With this approach, artists create sonic experiences that are more abstract or surreal.
Dolby Atmos mixing tools can support both approaches.
An engineer aiming for a live music feel can use the new tools to add width, height, depth, and precision to the front soundstage while sending reverberant sounds to the rear and overhead speakers. That's what gives a listener the sense of being there in the venue.
Capitol recording engineer Steve Genewick is one of the pioneers in Dolby Atmos Music. In a Dolby Labs video I found on YouTube, he talked about why he loves mixing with Atmos.
"As mixers, we've always been jamming stuff into stereo and carving stuff out to make it fit," Genewick said. "And now we don't have to do that. The palette is so much bigger.
"If two things are clashing, I just move them apart, and it works. I don't have to EQ and compress stuff. I can really keep the integrity of the music. I can keep the dynamics. There's a whole new set of tools and a whole new space to convey the emotion of the song."
Artists who want to use an Atmos-equipped studio as an instrument will be equally empowered. Joel Zimmerman, aka Deadmau5 (pronounced "dead mouse"), is one of the first artists to work with Atmos mixes in this way.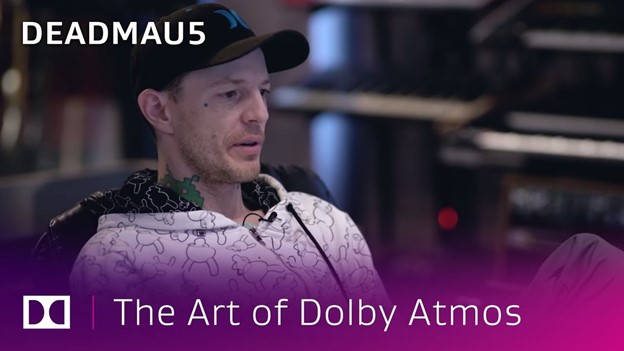 What Atmos Music sounds like
Let's start with the Doors' classic Riders On The Storm. You may recall the sounds of rain and thunder that are mixed into this song.
In the Atmos version, the rain comes from the overhead speakers, and the thunder comes from the rear speakers. The storm sounds quite real.
In the stereo version of this song, the sound effects compete with the music in the left and right channels. They don't have a way to spread out, so they can't really pull you into the mental movie — not even close to the way they do with the Atmos mix.
Cinematic sound effects make songs like Riders On The Storm great for demos. But a well-done Atmos Music mix gives you so much more to like.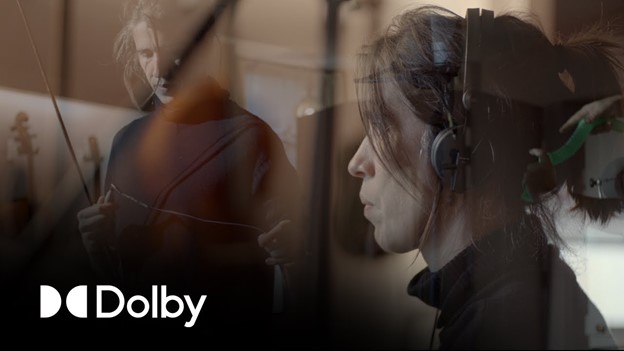 Will Atmos Music make it big?
Atmos Music started a few years ago with some informal grassroots experimentation. A few artists who had access to Atmos tools started sharing some mixes with colleagues. Soon enough, industry insiders realized they were onto something promising.
Tim Pryde said, Atmos Music is one of Dolby's top priorities. Dolby has announced Atmos Music partnerships with Universal Music Group and Warner Music Group. Iconic studios like Capitol's Studio C in Hollywood, Abbey Road Studios in London, and Berry Hill Studios in Nashville have been outfitted for Atmos Music production.
The early focus is on top-tier artists. But Dolby has also collaborated with Avid (maker of the popular Pro Tools audio recording software) on AvidPlay, a new platform that gives independent artists an easy way to create and distribute Atmos Music.
"Dolby has a very specific vision to make Atmos the standard in how people are making and producing music," Pryde said, "and eventually, how people are going to be hearing it."
On the consumer side, Amazon Music HD jumped in to compete with TIDAL as a player in the Atmos Music streaming business. And Dolby's consumer electronics partners — the companies that make Atmos-capable home audio gear — are excited about the opportunities Atmos Music opens up, Pryde said.
Will Dolby Atmos Music become the new standard? Time will tell. Meanwhile, if you own an Atmos-capable home theater system, why not give it a try? If you've been thinking about investing in an Atmos system, now you have another good reason to go for it.