Exploring the Advantages of a Professionally Designed Network for Your Home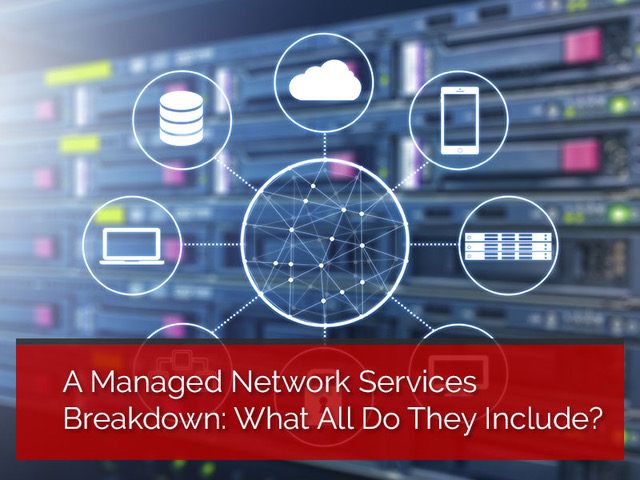 If you're intrigued by home automation trends like video doorbells, keyless entry, and remotely monitored thermostats, you should know that smart home tech's foundation is a managed home network. There are a myriad of advantages of a professionally designed network in your home, especially when you don't have to do the heavy lifting to set it up and manage it yourself!
Here's what you need to know about whole home networks and the benefits of using a professional managed service to create one for you — let's dive in!
What is a Home Network?
If you have the internet at home, then consider all of the devices that connect to your internet as your home network. In simplest terms, your network is the patchwork of all internet-connected devices. These devices may also be connected to each other, such as having a wireless printer connected to your computer.
A home network is connected in one of two ways: wired connections or wireless connections. With a wired network, devices use cords or cables to connect to each other or to LAN ports on your internet router or switch. For example, your printer may be physically connected to a USB port on your computer, while your computer may have a cable connecting directly to the router.
With a wireless network, or WiFi, devices have no cables tying them to the internet or each other. Rather, they communicate by sending signals through the air.
Benefits of a Well-Designed Home WiFi Network
If you're setting up a home network, a wired backbone with independent access points is the best route to take. This allows for all devices with a LAN port to be plugged in for more reliable throughput and the devices that "have to be wireless" to perform at a much better rate.
The Challenges of Setting Up a Wireless Network
To set up a WiFi network at home, all you need are a modem, router, L2 switch, access points, internet service, and devices that can connect to WiFi. The process itself is relatively straightforward, but there are several layers of complexity that can affect your setup.
For starters, there's the growing issue with WiFi itself (known as the IEEE 802.11 global standard). When it first entered homes, WiFi instantly transformed consumer electronics and behaviors as we knew it. But it also became a victim of its own popularity. Each new release of 802.11 means greater WiFi performance, but there's been a lack of consistency among implementation and equipment. This alone makes it challenging to create WiFi networks in the home, as well as performing troubleshooting when something goes wrong.
In addition, you need to consider the size and layout of your space. Homes with 3,000 square feet or more will likely need multiple access points to ensure a strong WiFi signal throughout the home. These access points must be strategically placed to ensure adequate coverage. Some barriers or materials can impact the speed and strength of the signal, such as placing the access point in a corner or near a window.
A myriad of other issues can also impact your WiFi performance, including adapter issues, changes to your network, software updates, and problems with individual devices. The more devices and access points you have on your network, the harder it is to pinpoint specific connectivity issues.
The Advantages of Outsourcing Your Home WiFi Network Setup
There are a lot of moving parts to setting up a home network. Along with choosing the right type and quantity of WiFi equipment, you also need to consider placement, security, signal strength, and scalability as you continue to add devices to your network over time.
Home WiFi networks are better developed with the help of a professional, especially if you have unique challenges like multiple levels in your home or a lot of square footage to cover. A managed service provider can ensure you have enough access points to give you a strong signal everywhere in your home, along with proper installation so that they'll work correctly.
In addition, working with a managed server gives you a leg up on security. Home networks need encryption just like business networks. Having your network password protected and encrypted ensures that only authorized users are able to access your network so your personal data stays safe.
Your time is important. Your experience matters. Your investment should be covered and supported. Quickly. Easily. Simply, On The Spot!
Qualified network and automation systems can be covered by our post-installation support service known as On The Spot!
Set Up Wireless Networking: Next Steps
The advantages of a wireless network at home are becoming harder to ignore, especially as smart home tech continues to mature. As we continue to expect more from our devices than ever before, a strong, reliable network connection at home will remain a top priority.
The best alternative to creating your own home network is to work with The Install Spot to set it up for you. Our team not only sets up your WiFi, but will also make recommendations on which devices should remain wired to free up more bandwidth for the devices that need WiFi. We're committed to helping you get the most from your network and make it work like you expect.
Contact us today for a quote on creating the best WiFi setup for your home!